We promote global justice and equality through education by supporting teachers, schools and community groups in Angus, Dundee, Fife and Perth & Kinross to engage in Global Citizenship through Professional Learning.
Our vision is a world where resources, wealth and power are more equitably shared, human rights are valued and respected, and we live within the environmental limits of our shared planet.
Professional Learning Courses
Below you'll find listed our up-and-coming courses.
Find out more and how to register by selecting a course below that best suits your needs.
PLUS we offer tailormade sessions for your whole-school, department or cluster. Get in touch to find out more.
*** We'll be updating our list of courses for the 2022/23 academic year in the next few weeks ***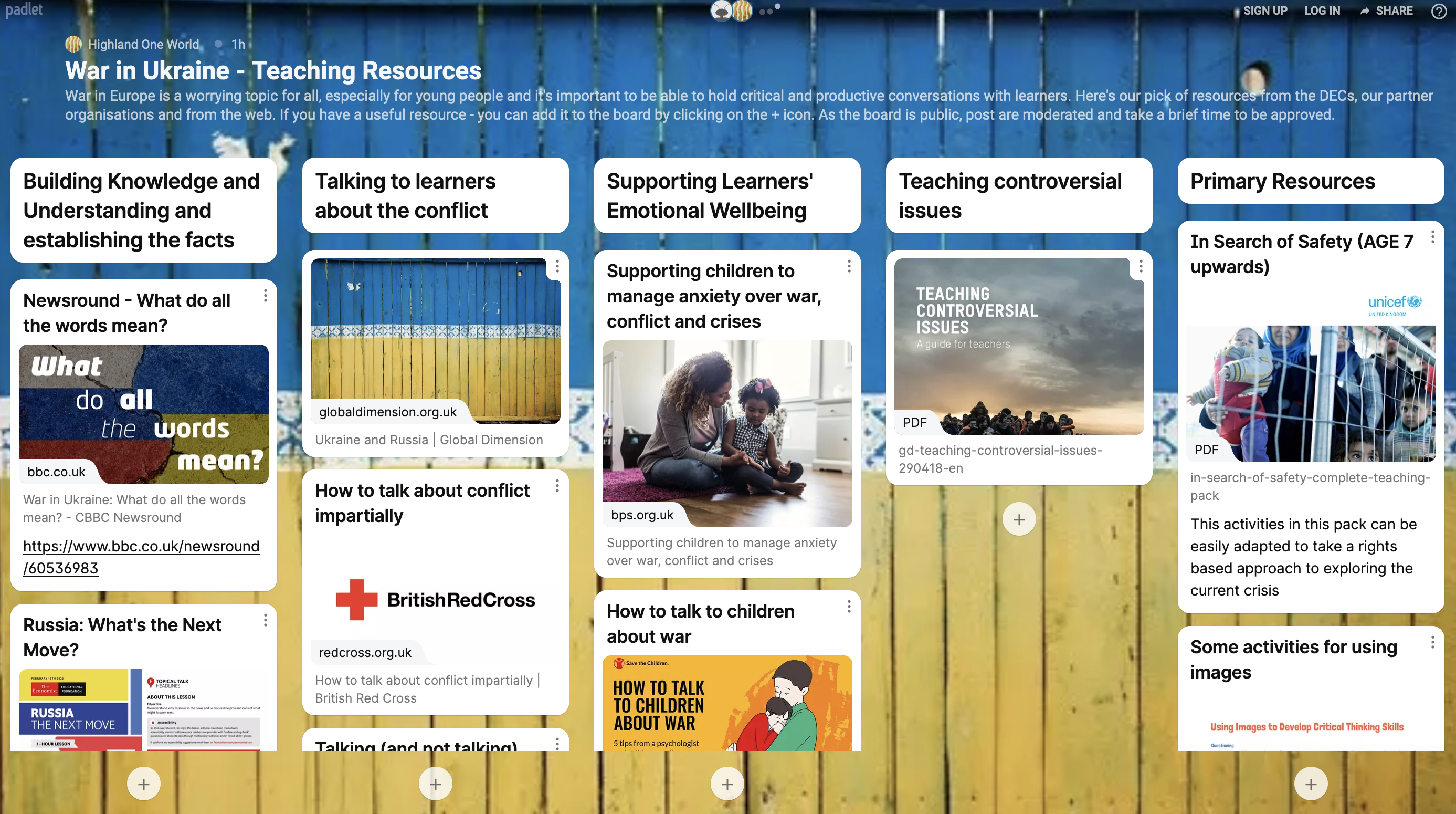 It can be hard to address difficult questions about War, violence and the trauma that comes with those experiences. Our friends at Highland One World in Inverness, have curated a padlet of resources to support
Find out more
"Embedding Global Citizenship into the curriculum is crucial to developing skills values and attitudes in an ever changing and interconnected world."
"The support I have received has encouraged me to be more reflective and creative in my approach to planning and teaching lessons that help pupils develop the ability to access more challenging and complex language within real and relevant contexts."
"I have been able to further develop my knowledge and understanding of how to incorporate global citizenship into the teaching of Modern Languages in a more creative and active way that motivates and engages pupils in their learning."
"Knowing that I can make direct contact with staff when I am looking for support or advice has allowed me to further embrace the opportunity to explore topics with a global perspective."