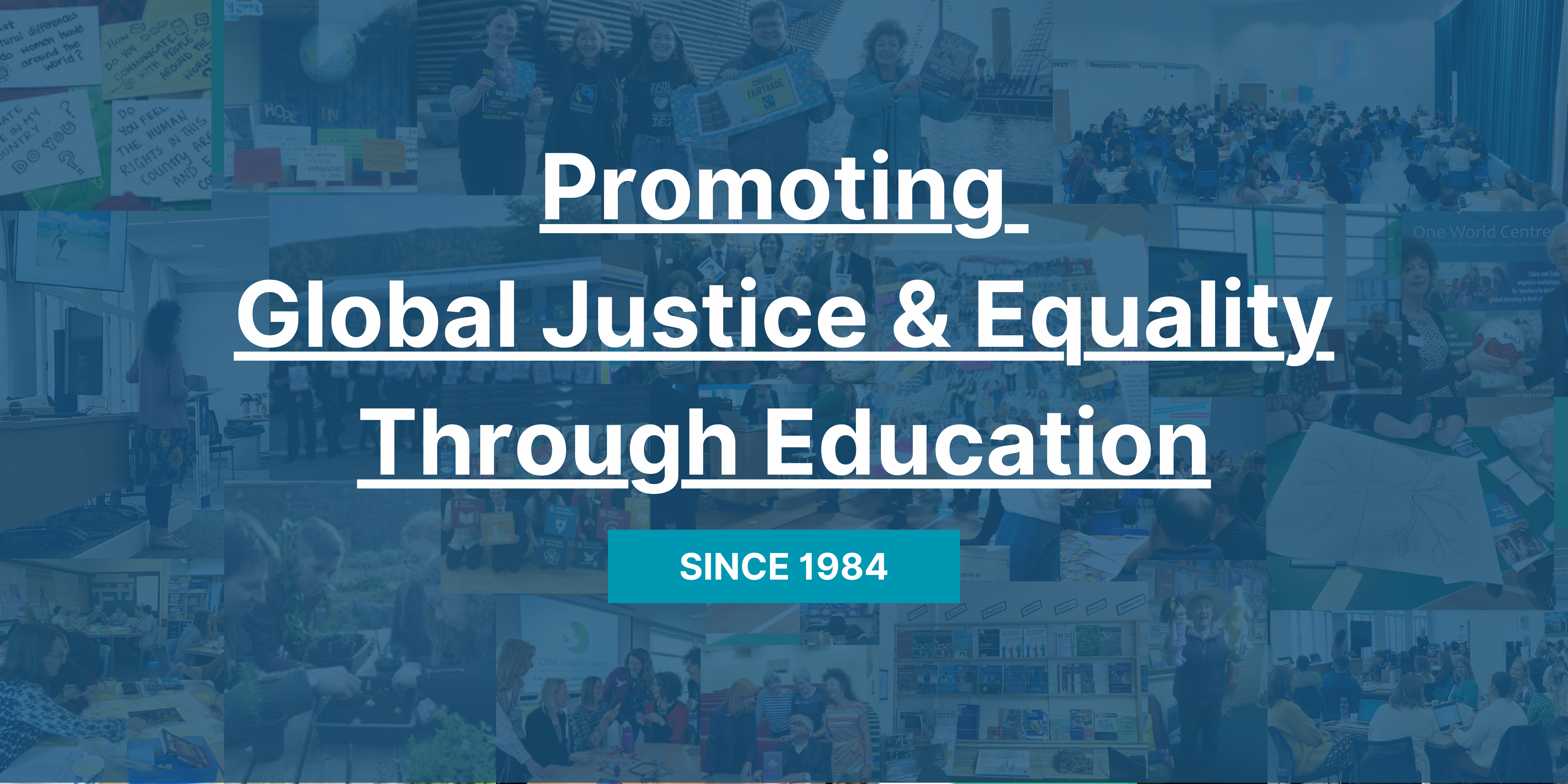 The Centre was established in 1984 and our current focus is Education for Global Citizenship. We are a part of the International Development Education Association of Scotland (IDEAS) – a network of organisations and individuals involved in Development Education and Education for Global Citizenship across Scotland.
Increase understanding of issues of global, social and environmental justice.
Explore the links between our lives and those of people throughout the world.
Enable action for a fairer, more peaceful and sustainable world.
Foster skills, values and attitudes to enhance understanding of how our choices affect others.
The Centre works in partnership with schools, higher and further education establishments, youth and adult community workers to support and encourage global learning. We offer help to embed Global Citizenship and Learning for Sustainability through:
Career Long Professional Learning for teachers, whole schools and cluster groups
facilitating workshops with young people and adults
programmes for youth and adult groups
placements for Community Learning and Development students
a resource library with teaching packs, books, magazines, DVDs & games on global issues for use in schools and community and are available to borrow.
Sally Romilly – Global Learning Adviser
Josh Brown – Global Learning Adviser
Mike Clark – Office Manager
Carol Divitt – Convener
Nick Toner – Secretary
Marlyn Glen   
Mike Whitehead
David Corner
If you are interested in issues of social justice and the environment and would like to build up your skills, you could volunteer with the One World Centre or even become a member of the Management Team.
Here you can find our latest Annual Report, the OWC Constitution and Policy Documents. View here.
Currently, the OWC is funded primarily by the Scottish Government, as part of the Global Citizenship in Scotland (GCiS) project. Other grants have been received in recent years from Groundwork UK, Dundee Integrated Care Fund, the European Union and Dundee Partnership Regeneration Fund. We were also delivery partners on the British Council's Connecting Classrooms through Global Learning programme.
Join our mailing list to receive further information on upcoming training events and resources.